So you've finally developed that once in a lifetime super producer.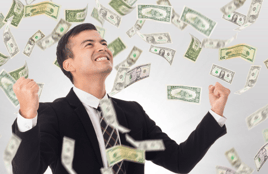 Problem is they're not related to you and could be recruited away or even become your competitor...
You're thinking RETENTION.
You're paying them a solid income, providing all the bells and whistles.
(401k, Health, Dental, LTD, Life Benefits)
This is what you thought would keep the rainmaker from being poached away?
Once the Executive Bonus is paid they're free and clear...
NOW WHAT???
NQDC - Non-Qualified Deferred Compensation...
The Golden Grail!
This is the most widely used benefit for companies looking to retain their top talent.
With an open architecture and the ability to pick and choose 409(A) reigns supreme.
For a white paper on how this may work for you...